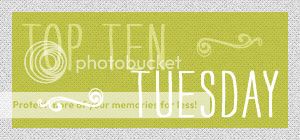 I started making this list, and the reasons to love blogging came easily. I mean: I love it when people send me books out of the kindness of their hearts. And I love it when I get to meet authors.
(Proof: The insane look on my face in
this picture
as I talk to Libba Bray. Really, Anna? Pull yourself together!)
And, I mean, look, that IS really cool.
But, at the end of the day, that those aren't not the reasons I write on Anna Reads. Because, really, I could read library books for the rest of my life and be happy. And I didn't start this blog to be competitive or to get free stuff.
What I really love about blogging is when people leave me nice comments.
Or when someone says something funny to me in a tweet.
Or, better yet, when someone emails me about what she should read on an upcoming road trip with her boyfriend because she – can you believe it, Dad?* – trusts my opinions on books.
Or that when I finish a book and just NEED to ask "What the heck just happened there?!" ... I've got a go-to group of people who are super eager to break it down with me. I mean, how cool is that?
I just love reading. And I love that you love it too. That's why I started this blog: To talk about books with you until we beat the subject to death.
So thank you to everyone who has wanted to talk books with me in the past year and to all of you who have been so kind to me. Please continue to comment, tweet and email me whenever you like, because it truly does make my day! That is why I blog.
*Actual conversation:
Me: So I started this blog about books.
My dad: Who the hell cares what you think about books?
Hahaha...he has since apologized.